I heard that the Epsilon 5 rocket launch was scheduled today at 9:51. I rode a small-wheel bicycle and headed to a place where good to see the direction of Uchinoura Space Center for photo shooting.
Cycling along Prefectural Road 68 for Epsilon Launch photo shooting
Here in Kanoya, Kagoshima, southern Japan. It's getting cold early in the morning these days. But Kanoya is located in tropical Kagoshima. Even in October, it's hot like summer at noon. 15 minutes of cycling is enough to get sweat for me. According to the forecast, today's minimum temperature is 22C and max 32C. I already feel the temperature well over 32 C due to strong sunlight and reflection from asphalt.
I thought DOSSAI-KAN might be a good place for photo shooting but when I got there I found that the place is surrounded by trees. it's not good.
I remembered a good spot on my way to DOSSAI-KAN, there were no trees, so I chose this spot. As you can see in the picture, there were no clouds, and it was the best rocket launch and shooting day.
Uchinoura is located 20km southeast of Kanoya.
In the photo, a rocket will fly from the mountain on the left. Start recording with my action camera, hold my Nikon Camera and wait. Listen to the countdown of JAXA's LIVE broadcast on YouTube. My shirt is already full of sweat, and sweat gushes out from my face, so I take a towel out of my bag and wrap it around my head.
It's 9:51…What happened? I can't see any flying object from the mountain in front of me.
本日の打ち上げは中止になりました。

詳しい情報はJAXAウェブサイトでお知らせします。 https://t.co/4NvvC99OMo

— JAXA(宇宙航空研究開発機構) (@JAXA_jp) October 1, 2021

I'm not surprised because rocket launches are often canceled just before. In few minutes after the scheduled time, I heard the announcement "The rocket launch has been canceled" at JAXA Channel on YouTube, and JAXA said details will be announced afterward (*).
No hope today.
日本のロケット「イプシロン」5号機が午前9時51分に打ち上げられる予定でしたが
地上局で問題が生じたため打ち上げが中止されました。#緊急停止#イプシロンロケット pic.twitter.com/6LqwIPRt7D

— NHK鹿児島放送局 (@nhk_kagoshima) October 1, 2021
The launch was canceled today. so I made preparations for my return. Today was a sunny autumn day and cloudless blue sky, I wanted to brave the figure of Epsilon 5 flying toward space.
(*) According to the JAXA press release. Epsilon 5 involved emergency stop 19 seconds before launch due to a malfunction in radar equipment.
I think it's a fair decision because it would be a problem if Epsilon flew and dived into here from 20km away 😉
Epsilon rocket monument. Hidden sightseeing spot in Kanoya?
Even though I went out sweaty, it's frustrating to just go home by bicycle with 'bore no fruit', so I'd like to introduce sightseeing spots related to Epsilon.

A few minutes after getting off the Kasanohara IC, there is the Epsilon Rocket Monument in front of the pachinko parlor, Just before the intersection where Seven-Eleven is located.
I thought it was the actual size, but the size is 1 / 2.5, so it is 40% of the actual size. It appears some people use the Epsilon monument as a landmark when heading from Kanoya City to Kimotsuki Town.
The Epsilon monument appears suddenly on the road, so you need to be careful not to overlook it when you visit.
Rocket launch today, there were many banners with the names of each university and technical college involved in artificial satellite development.
No railroad in Kanoya. Driving required
Usually, such monuments are likely to be built in front of the station, but there is no railroad in Kanoya. Kanoya used to have Osumi Line which ran by Japanese National Railways, but it was discontinued in 1987. There is the Kanoya City Railway Memorial Hall next to the Kanoya City Hall, so if you like trains, you should stop by when you go around the Osumi Peninsula.
鹿屋市鉄道記念館|鹿屋市観光協会(公式ホームページ)

一般社団法人 鹿屋市観光協会の鹿屋市鉄道記念館です

kanoyashi-kankokyokai.jp
Let's get back to the Epsilon Rocket Monument. Since there is no railroad, drive a car is required.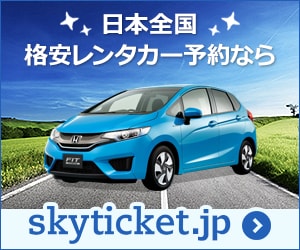 There were two parking spaces for visitors in front of the monument. Usually, none of the visitors stop around the monument, so you can take your time and closer look. *見学者用 space is parking space.
全国のレンタカー30社比較・予約!1日2000円の最安値!スカイチケットレンタカー
Dumb COVID 19… A signboard "Please refrain from visiting from outside the town."
I was interested in a signboard. this signboard says, "Please refrain from visiting from outside the town." I was able to take a picture of a symbolic staff that is saying the current state of the world.
Recently, the number of COVID-infected people is getting decreased, and the state of emergency has been expired today in the Tokyo metropolitan area. The vaccination rate reaches 60% in Japan. so the dawn is near. I wish we could return to normal and travel around the world soon as same as before.
Travel to Kanoya, Kagoshima Pref.
Hotel in Kanoya
Airline Ticket Reservation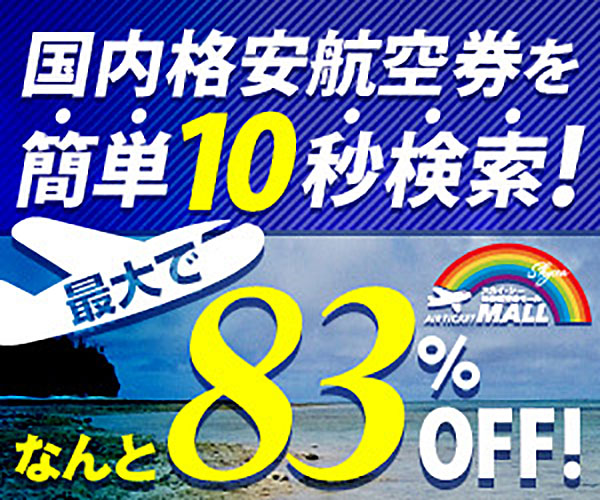 Restricted Japan Travel in the Edo Period. Except visiting shrines and temples.

Sakoku(鎖国) is famous for Edo Bakufu's attitude towards outside of Japan in the Edo Period. What about the domestic situation in that period? As we can see many Sekisyo(関所:Gates) in the Edo Historical drama on TV dramas and movies, people's movement was restricted. No travel in the Edo Period. Freedom of movement is young. How far can we go in 2 hours and 30 minutes today? You can go to Osaka by Shinkansen, to Okinawa by plane from Tokyo. Of course, it costs money, but if you want to travel for a change, you can go anywhere as you want …

続きを見る